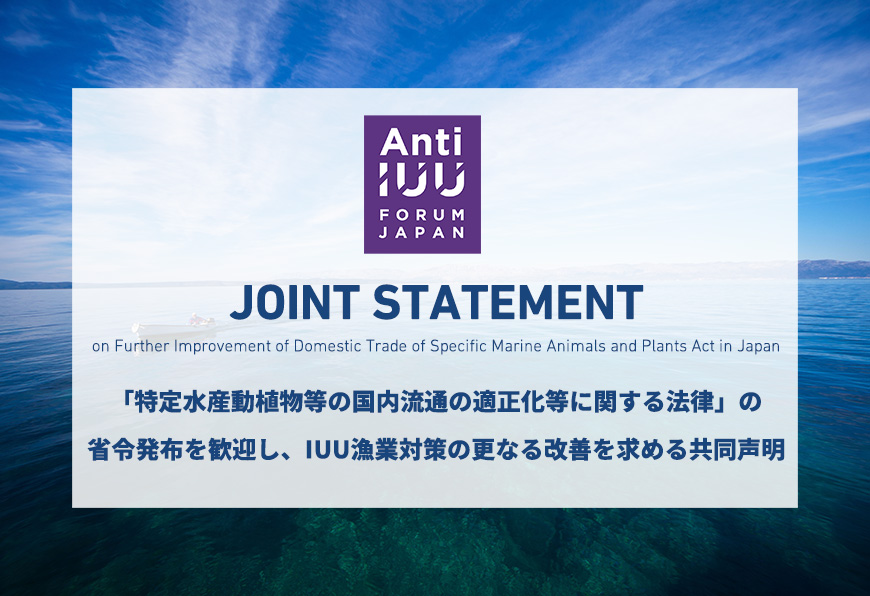 24. May 2022

 |Press release
Joint Statement on Further Improvement of Domestic Trade of Specific Marine Animals and Plants Act in Japan
Anti IUU Forum Japan handed a joint statement on Domestic Trade of Specific Marine Animals and Plants Act in Japan to Takashi Koya, Director-General of Fisheries Agency, and Arata Takebe, Senior Vice-Minister of Agriculture, Forestry and Fisheries on 23rd May, 2022.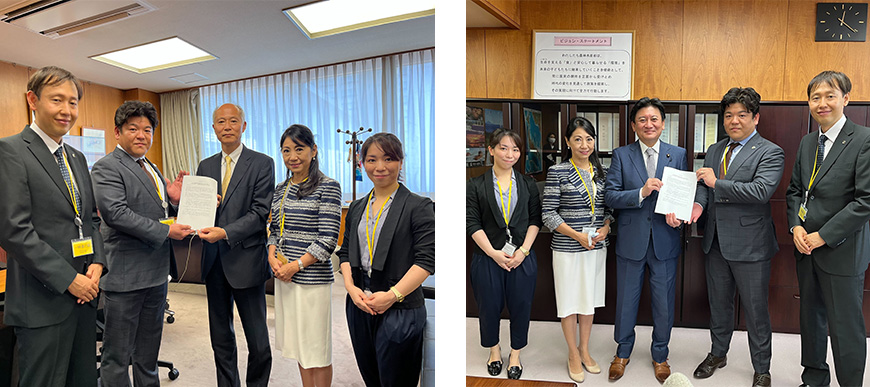 The law was enacted in order to prevent seafood caught by IUU (Illegal, Unreported and Unregulated) fishing from being distributed to the market in Japan. IUU fishing is recognized as one of the global issues, because it deteriorates sustainable seafood stock and marine ecosystem, and hinders fair seafood business. Many countries, regions and corporations are fighting against it, and its eradication is claimed as one of the Goal 14's targets.
The Joint Statement was issued by 17 organizations and coalitions promoting sustainable seafood industry in countries around the world, including Japan, on the occasion of the issuance of the Ministerial Order on April 26. It welcomed the Act and expressed expectations for the leadership of the Government of Japan, calling for improvements to make it more effective measures to eradicate IUU fishing.
Joint Statement "Global encouragement for the Japanese government to implement the new ministerial ordinance: Improvement of Domestic Trade of Specific Marine Animals and Plants Act
(PDF:972kb)
We also held a press conference and talked about the IUU fishing, measurements by the EU and the U.S, and the focal points of this Act and the joint statements.